Help early readers reach their goals with a proven step-by-step tool
See Words: School is a suite of learn-to-read apps for the iPad: 1 for students and 1 for the teacher, that reaches each skill level. These learn-to-read apps are aligned with Orton-Gillingham methods and reinforce what's learned in the classroom with interactive tracing activities, spelling and engaging stories that can be personalized to your own curriculum – perfect for Pre-K, Kindergarten, and First Grade classrooms and After-School Programs.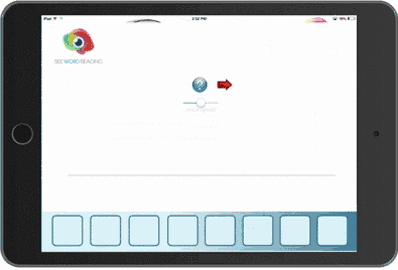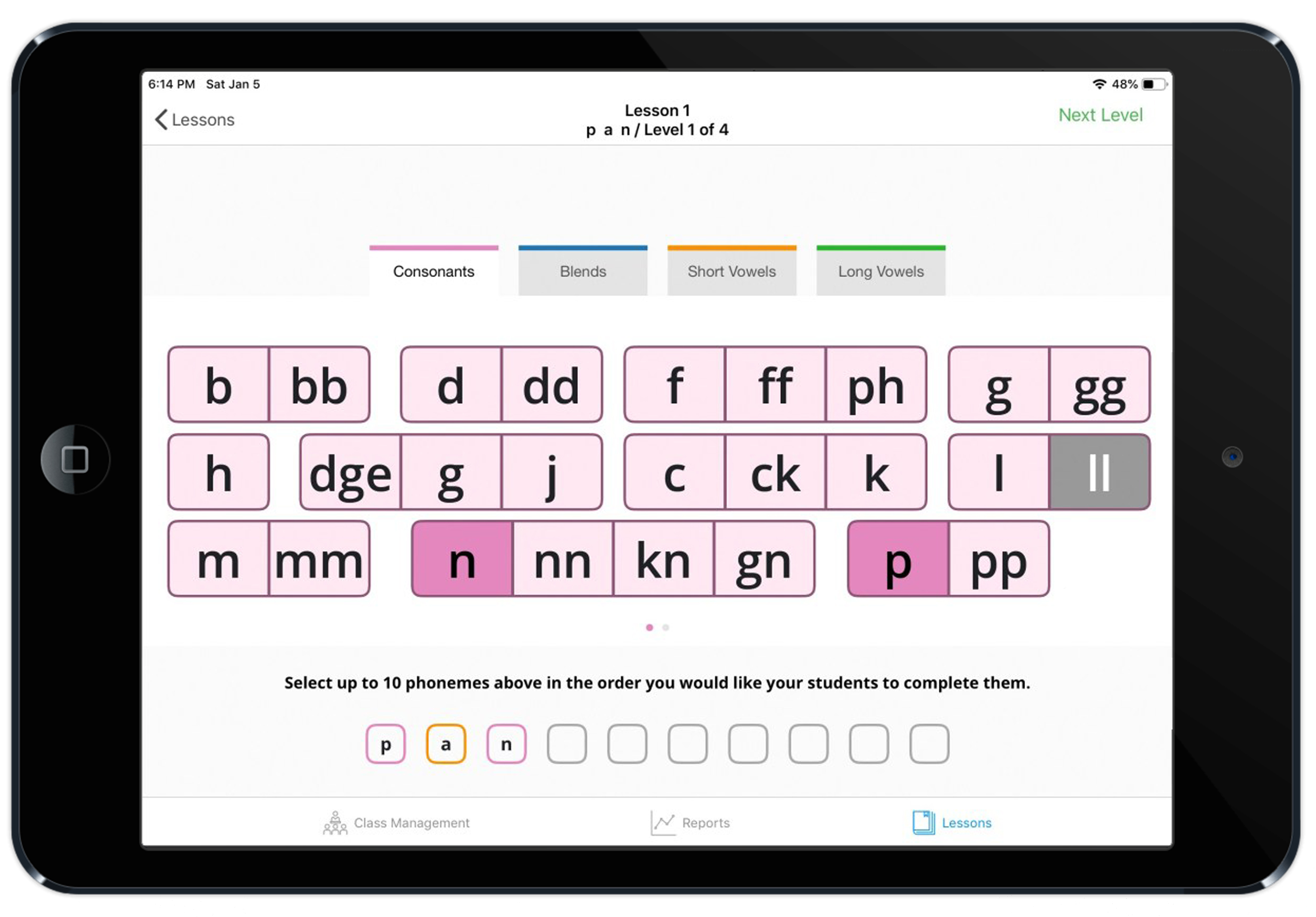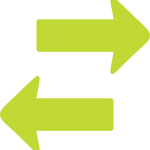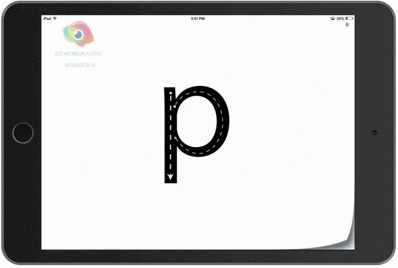 See Words: School – Teacher App
Easy to integrate into what you already do. See Words: School – Teacher App allows you to handle the wide range of skills in your classroom. Teachers have the ability to choose from our Common Core compliant lessons or distribute customized curriculum to your class while collecting data to track progress, identify struggles and add support where needed. As students develop their skills, teachers have the capability of creating endless lessons.
See Words: School – Student App
Boost confidence in your classroom. See Words: School – Student App provides the fundamental steps of helping kids learn to read in 14 engaging lessons using proven Orton-Gillingham aligned, multi-sensory methods and phonics. Just 15 minutes a day has been proven to boost word identification, spelling and writing skills.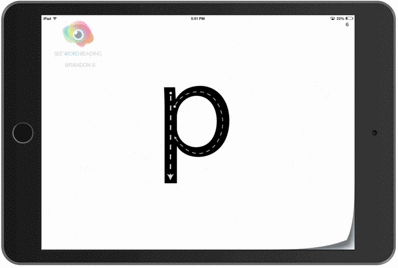 Level 1: Building blocks
Letter-Sound Relationship: Readers trace letters, unlocking a series of photographic images that begin with that letter's sound, prompting them to say them aloud. This helps students remember the letter-sound correspondence. Readers' voices and interactions are recorded for a teacher to access and review within their app.
Level 2: Guided practice
Building Words: Readers build words using word families and the sounds they learned in Level 1. A reader can access the visual cues if they need help, through the sound tiles. Once a new word has been built, readers are prompted to verbally record themselves reading the word. This is saved for teachers to access and review.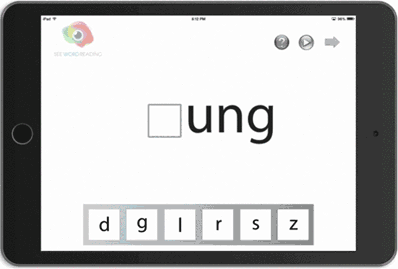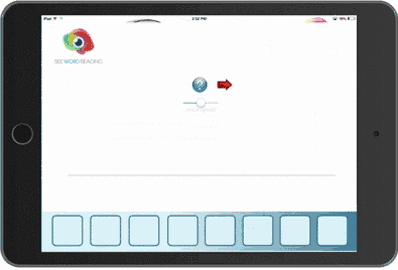 Level 3: Acquiring word skills
Spelling: Readers spell words as they are spoken to them, using the sound tiles included. Once a new word has been built, the word is saved for teachers to access and review.
Level 4: Learning inside connected text
The Storybook: A story is read to students as the print is highlighted so that students can follow along. Then, students are prompted to touch letter(s) that correspond to a spoken phoneme. Letters are dynamic and help to reinforce the sound/letter correspondence.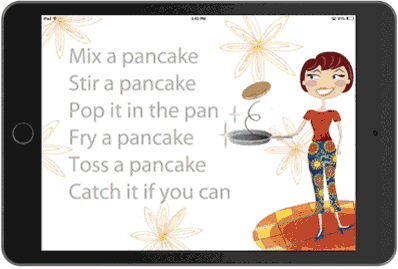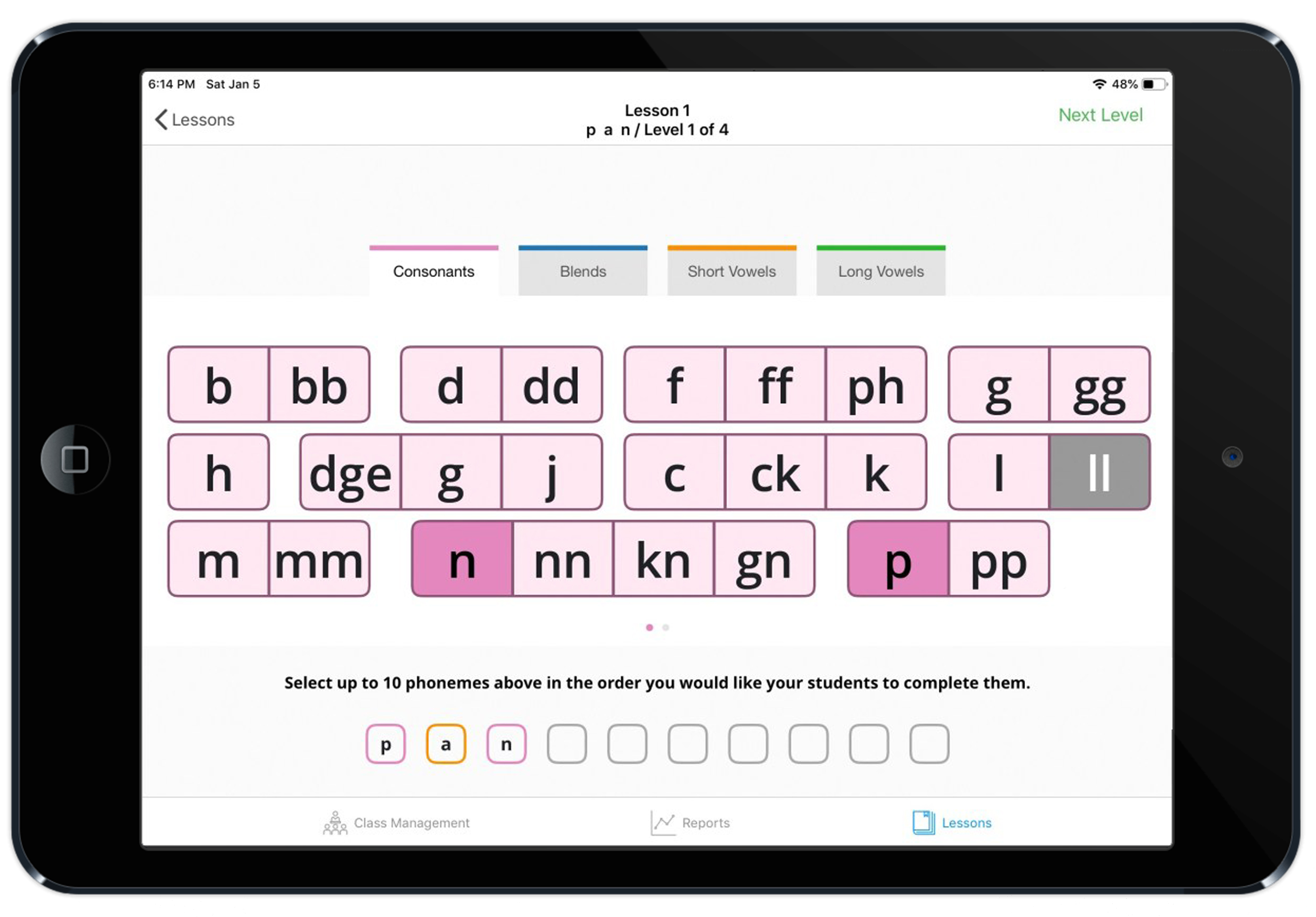 Teachers: Assign and view
Individualized Instruction and Real-Time Feedback: Teachers have the ability to distribute customized curriculum to students, accessible through the student version of the app. As students progress throughout levels at their own pace, teachers can monitor a child's spoken and tactile interaction with the letters, enabling a teacher to see where a student needs further support.
Kindergarten and Grade 1 Study
Phonological awareness: After ten weeks of children participating in See Words (treatment group) versus children participating in educational applications on the iPad, mean gain scores of the treatment group were higher.
Improved word identification: Two of three phonological awareness measures (production of accurate words given a beginning letter sound and a standardized composite of phonological awareness) were increased.
Increase in fluency: Results revealed larger mean gain scores in DIBELS: First Sound Fluency, DIBELS: Letter Naming Fluency and DIBELS: Phoneme Segmentation Fluency for children in See Words compared to children in the control condition.
After-School Kindergarten Study
Pre-test scores: Pre-test Kindergarten children using See Words scored between 1.5 and 3.2 on the SSS. Kindergarten children in the control group scored between 5.86 and 6.71 on the SSS
Improved spelling: After 15 weeks of using See Words, Kindergarten students with an initial DIBELS composite score for Kindergarten of 13 or lower scored between 7.4 and 9 on the SSS.
Bilingual Study
Improved decoding: Children with Chinese language backgrounds taught with the See Words approach at the letter-, word- and text-levels made greater gains in decoding on average, and more of these children showed greater improvement in spelling than the control group.
See Words: School has received a 5 star review and certification from the Educational App Store.
"It eases the administrative burden on teachers and provides children with useful and stimulating tasks to help their reading skills grow. There are quite a few apps that aim to develop some aspect of learning to read but few that are as comprehensive or useful as See Words: School."
Interactive and engaging
"I like that See Words: School for kids is interactive. It is more than just watching something on the screen. It requires they speak the sounds, trace letters and find the sound combinations in the stories. It forces them to pay attention to what is happening on the screen."
– Ms. Ebonne Torain, Preschool, Mt. Washington Elementary
Pricing
All subscriptions are for 6 months with auto renew available. It's simple: Download the apps from the Apple App Store. Purchase a subscription for your classroom. Start to see your students' literacy skills soar!
4 Teachers: 128 Students
.
8 Teachers: 256 Students
.
12 Teachers: 400 Students
.
Unlimited Teacher & Students
.