Spreading the Word About See Words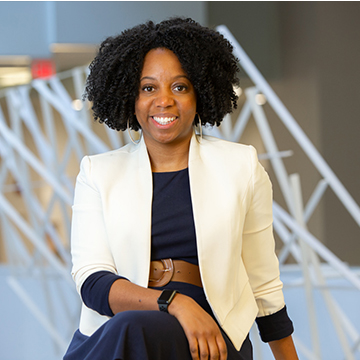 See Words
Renee Seward, the inventor, innovator and founder of See Words met with a team of five coordinators from the Cincinnati YMCA After School Programs that participate in the 21st Century Grants. Program coordinator Kaila Jacobs of the YMCA set up the meeting to help train the team of coordinators in using the See Words: School app.
We met the team in the beautifully restored YMCA Central branch in historic Over the Rhine. The educators from the YMCA associated schools that will pilot the program included representatives from the YMCA Central branch, the SCPA, Chase and Pleasant Ridge.
The Inspiration Behind See Words
For background, the See Words Apps are a personalized, fun and effective platform to help build literacy skills in preschool through first grade students. Renee was inspired by a friend's son who struggled with reading and said it was the "layouts" that were challenging to him. The concern for her friend's son and motivated by the alarming statistics that link inability to read by third grade with likelihood of not graduating and future jail time, Renee decided that this was a problem where she could make a difference. By applying design principles associated with building brands and partnering with educators, she created the engaging See Words apps that helps early learning educators build foundational reading skills.
Early results show improved spelling, phonological awareness, word identification, writing, spelling and fluency. But more studies are needed and product refinements for commercialization as well.
Now with TVSF Third Frontier funding, Renee and her team are providing a free 9 month trial to programs/schools to gather more test data and refine the product.
The See Words: School Demo
The See Words apps consist of four levels. Renee kicked off the meeting with a demonstration of the student application. The character, Billy, helps students learn interactively by tracing letters and providing feedback on letter sound correspondence.
Renee also demonstrated how easily the teacher's app and student application synced the lessons out to the student apps in mere seconds.
The team of educators were very interested in using the application in their programs, especially with possible at-risk students. The team discussed available tests for providing pre- and post-assessments, such as the STAR assessment. The availability of iPads at the various school locations was also discussed.
If you'd like your school involved:  Get the See Words: School App from the Apple Store
If you want to help your children at home: Get the See Words: Home App from the Apple Store
Or try See Words:Anywhere (in beta) https://www.see-words.com/anywhere/.  It uses google chrome to turn any digital content into an educational opportunity.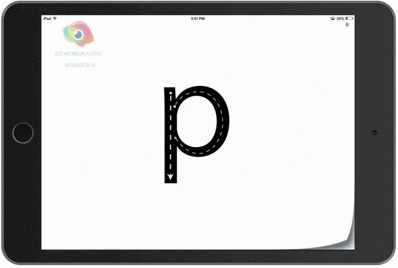 Want a Step-by-Step Easy Path to Learn to Read?
See Words: School lays out the fundamental steps in 14 engaging lessons using proven multi-sensory methods and phonics. Download the suite of apps from the Apple App Store now.