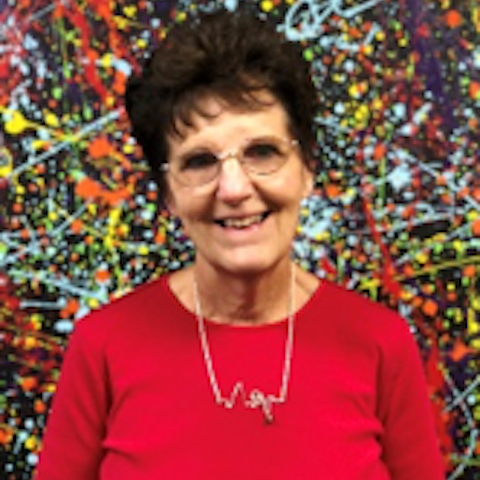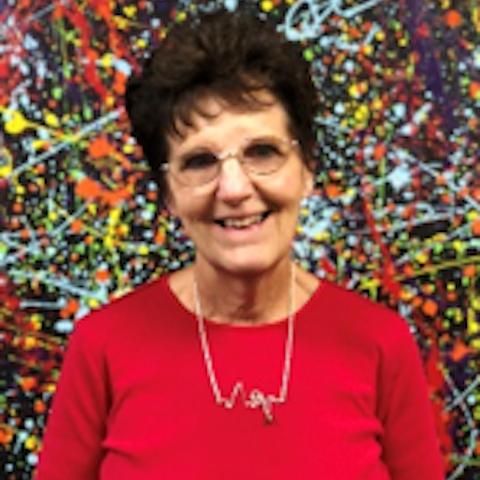 Caren joined Mayerson Academy in 2008 as a school improvement coach for Cincinnati Public Schools. She became the Literacy Professional Development Specialist in July 2018. As Literacy Specialist she administrators the Orton-Gillinham program that serves teachers world-wide through both Face-to-Face as well as Online courses. Caren has 43 years of experience in education as a teacher, School-Wide Lead Teacher, Academic Coach, and Professional Development Presenter. She has presented at local as well as national conferences. She received certification in Orton-Gillingham through Mayerson Academy's IMSLEC accredited program and has a Dylexia Certificate through IDA. Her passion is reading and working with struggling readers so they too can enjoy the experience of reading.
When did you decide to become involved in education?
I have been involved in education of some kind since I was a teenager when I was teaching little kids how to swim. I think I always knew that education was my chosen field. Some people are born to be teachers, and I feel I am one of those people. I have been working in education for 43 years as a classroom teacher, support coach, and literacy specialist.
Why did you choose this field?
As I mentioned earlier, I think I was destined to be a teacher. My father was a teacher and administrator, so I had a great role model. I enjoy understanding the needs of a group of students then figuring out what strategy or instruction the students need. My primary character trait is a love of learning, so I am always looking to improve my knowledge and ability to approach problems that students may be experiencing in their education.
What do you think the challenges are around literacy?
This is a huge question. The first significant challenge in literacy is that teachers are not prepared to teach young children how to read. The science on this has been available for over 50 years. Yet, we still are not putting it into practice. I don't fault the teachers as they were probably not trained on the brain and reading. This lack of training has been having a notable impact on the low NAEP reading scores in our country for so long. It's a problem at the university level.
The second big challenge for students today is technology. It's a significant advancement for our civilization, but our brains have yet to catch up to using it as a platform for reading. Technology also impacts writing because writing by hand rather than typing has many useful implications for learning to read.
How does your work address those challenges?
For three days a week, I work at an urban school where I am a primary literacy specialist. I help to implement the science of reading by working with kindergarten and first-grade students on phonology, which is the underlying neural network that must be in place for students to learn to read. I also work with primary teachers to help them put the necessary practices in place, so students have the best instruction and resources to learn to read.
On the other two days of the week, I am the administrator for the Mayerson Academy Orton-Gillingham Multisensory Reading Courses. These courses prepare teachers with the core knowledge of phonology, orthography, and structure of the English language as well as a process for teaching this content with a systematic, multisensory, and explicit method. I take care of the day to day nuts and bolts of the program. Our courses have the highest accreditation from the International Dyslexia Association, and IMSLEC also accredits our face-to-face course.
What do you think is most needed to help improve literacy skills?
These are not easy solutions. First, we need professors at the university level to know the science of reading, so the next generation of student teachers will have the necessary skills to teach students how to read.
Second, time must be built into the school day for students to read, so they can practice what they are learning. So many students, especially urban students, don't have the resources at home to get the necessary practice.
Third, we need to help students learn to love to read. For a student to love reading, reading cannot be a "job" or "work," which is how many schools teach it today. We need to shift the tone of reading education for all students.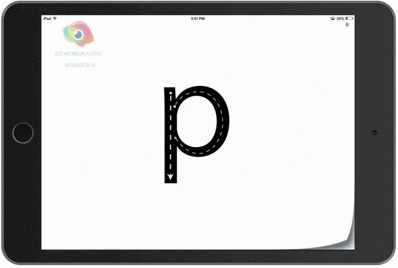 Want a Step-by-Step Easy Path to Learn to Read?
See Words: School lays out the fundamental steps in 14 engaging lessons using proven multi-sensory methods and phonics. Download the suite of apps from the Apple App Store now.