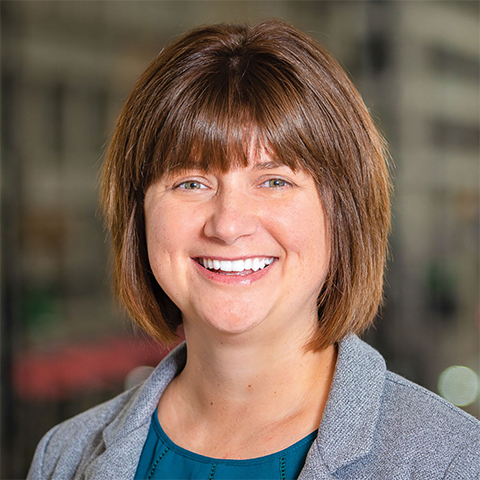 Heather Gerker, a thoughtful and experienced professional, is changing the community through her work in education. She currently holds the role of Manager of Early Learning Success at StrivePartnership, a collective impact organization committed to advancing the next level of collective impact by fortifying the urban education ecosystem in Cincinnati and Northern Kentucky to ensure racial and economic equity.
As a community-focused individual, Heather engages with children, families and organizations to implement strategies that provide support to community members.
Heather's passion for early education is evident and infectious. The action-oriented approach she has towards her work allows her to transform a child's entire education. See how she is making a true impact in the community:
When did you decide to become involved in education?
My entire career has been in early education. I started as a Montessori preschool/kindergarten teacher, then worked in teacher education, then administration, and now with StrivePartnership supporting the early learning ecosystem in Cincinnati.
Why did you choose this field?
Montessori education was certainly a calling to me. It is a pedagogy that facilitates a natural love of learning, educates the whole child, and focuses on the individual child, respecting their potential. In terms of literacy, Montessori moves from concrete to abstract. Examples of literacy materials you might find in an early learning space are the moveable alphabet or sandpaper letters. Both are materials the child experiences with their hands, holding letters, tracing sounds. Observing a child move from this concrete work to the amazing moment when they explode into reading is an honor to witness.
What do you think the challenges are around literacy 
and how does your work address those challenges

?

There are many people, organizations, agencies, and schools working to support children and families in Cincinnati. We spend a lot of time thinking through our own work and strategies of support. I often wonder what it might look like if we were more coordinated in our efforts. This is something we are diving deeper into at StrivePartnership.
What do you think is most needed to help improve literacy skills? 
It truly takes a village. I believe neighborhoods and communities can implement strategies and programs to support families and children in literacy. Teachers are doing amazing things in their classrooms, we also have a role to play in the community. A few examples of amazing community work in literacy are: Nick "Da Barber" Baynes partnered with Rothenberg Academy to cut a child's hair for free if the child read to him, Jennifer Foster (along with many other volunteers) support the Reading Bears program in Avondale, and the many "Little Free Libraries" we see popping up all over the city! Literacy isn't just about reading books – it's talking, it's communicating, it's community coming together.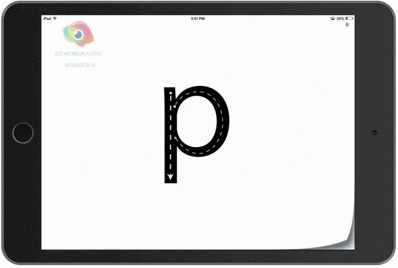 Want a Step-by-Step Easy Path to Learn to Read?
See Words: School lays out the fundamental steps in 14 engaging lessons using proven multi-sensory methods and phonics. Download the suite of apps from the Apple App Store now.