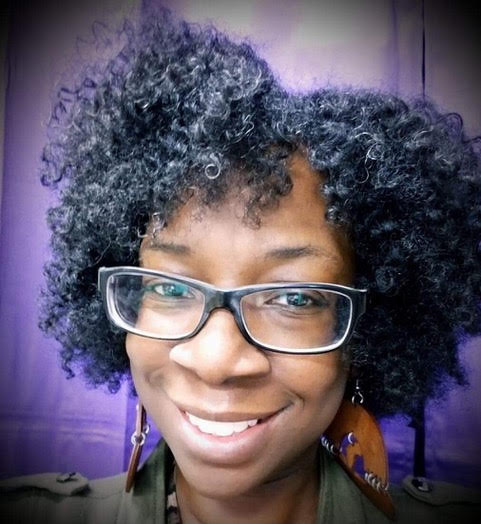 Roll Hill School – Intervention Specialist
Christine Gibson is a driven and insightful educator who works within the Cincinnati Public Schools. Through her advocacy and support, students within the area are becoming more literate each day.
Christine has a Masters in Multicultural Special Education from The University of Mount St. Joseph, and is currently an Intervention Specialist for Roll Hill. She is a doctoral candidate of Early Childhood Education at Northcentral University, and is going through the IRB to obtain permission to conduct her research.
With her devotion to her students' growth as a whole, she motivates them to succeed and create a positive impact. Keep reading to see her approach to her students, literacy, and more.
When did you decide to become involved in education?
I have always wanted to be an educator as far as I can remember. Even as a child, being an educator has always been a goal of mine. I grew up with a mother who was an educator that always placed a strong emphasis on education. So I felt like it was my destiny to be an educator.
Why did you choose this field?
I chose to become an Intervention Specialist because as a former Head Start teacher I have seen so many students being labeled at such an early age and there was not a lot of intervention in place to support the whole child but rather trying to grow the academic within the students. I came to the conclusion that you cannot grow the academic child and not develop the Social and Emotional wellbeing of the child. So, my goal was to grow the Whole Child and be an advocate for children who need a little extra support and be a voice for these children.
How do you motivate your students to become active learners in your classroom?
I motivate my students to become active learners in the classroom by constantly building them up and reminding them of all the potential they have. I find strengths within all the students and build from there. We also read affirmations that support the personal and academic growth. I am also transparent with students. I let them know that the choices they make not only impact them, but society as a whole. The big picture is for students to be accountable for their learning as well as their actions.
How do you approach teaching and technology together in your classroom?
We use technology in almost every aspect of learning. My students with language deficits use the read and write program where they can talk the text into their laptops and it creates the documents, which they share with me through Google Docs. This is just one of the many programs that we utilize to communicate wit hone another or complete assignments.
What are your strategies to improve the literacy skills of your students?
Strategies used to improve literacy skills of students is constantly reading books with students as well as using repetition of letters, words, and sound while using a lot of visual cues. Also, making sure there are books of interest readily available on all reading levels at all times.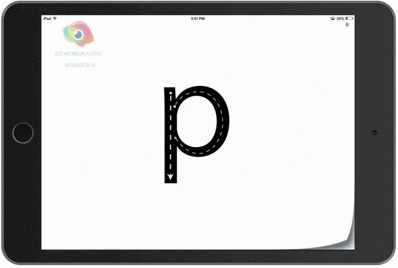 Want a Step-by-Step Easy Path to Learn to Read?
See Words: School lays out the fundamental steps in 14 engaging lessons using proven multi-sensory methods and phonics. Download the suite of apps from the Apple App Store now.