Terry Ann Williams-Richard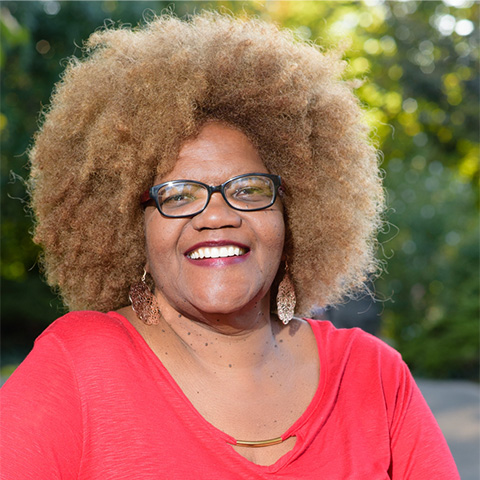 Terry Ann Williams-Richard is an experienced and enthusiastic educator who works as an Education Consultant and Founder of Personalized Educational Services (PES), LLC. Through her drive and passion for education, students are becoming empowered in their school experiences every day.
Terry's passion for education began from a young age and has continued to grow to enlighten and equip a comprehensive crowd. She received her foundational education from South Avondale Elementary and Walnut Hills High School in Cincinnati, OH and continued on to Wilberforce University, the first historically black college, in Wilberforce, OH for her undergraduate degree. She then received her teacher training and certification from George Mason University in Fairfax, VA.
With Terry's diverse experience in the literature and educational community, she has refined learning strategies to better her students along with their confidence. Her initiative and hard work has provided children and adults with the opportunities for success in learning and in life. Keep reading to see how she has achieved in these efforts and what strategies she uses in her career as an educator.
When did you decide to become involved in education?
I officially entered the field of education during the mid-1980s. I chose to take a job as an instructional assistant and I also worked as an in-school suspension teacher before eventually attending graduate school. I earned my teacher training/certifications in English, Journalism, Public Speaking 7-12, and Learning Disabilities K-12. I have taught in Ohio, Virginia, and Georgia in (children) public schools, charter schools, (adults) technical and community college.
Why did you choose this field?
Even as a child, I started playing teacher/school with my siblings, cousins, and family friends. I would make up lessons for every subject. I remember making charts like the ones my music teacher used to teach us how to clap out the musical notes. My cousins and I have reminisced as adults about how serious I was, even had them memorizing information. When I was a child my Daddy was a school custodian. I remember having old desks to use in my "school". I was also able to collect plenty of old books, posters, and other classroom goodies when I helped my favorite teachers clean out their classrooms at the end of the school year.
After high school, I attended college and majored in Mass Media Communications with a minor in Literature. While in college, all three of my cooperative education experiences were in public affairs working as a staff writer for an employee publication for the U.S. Army Corps of Engineers. When I graduated from undergrad, I secured another job in public affairs as first an assistant editor and then editor of the employee magazine for the Department of the Army. Even then I was in a teaching mode, developing a standards of operating procedure booklet, writer's guidelines, and writing workshops at work. In the community I participated in Author Workshops, Science Fair Judge, etc. at schools.
How do you motivate your students to become active learners in your classroom?
"Everyone can succeed in learning and in life. You must, choose, use, sharpen, and share the right learning tools and life strategies." This quote is at the core of my foundation as an educator. My goal is to build a student's confidence and skills. I consider myself a learning coach introducing students to tools and strategies to enhance their overall school experience.
How do you approach teaching and technology together in your classroom?
Chromebooks, white boards, websites, and other audio/ visual tools are used in both the delivery and student application of the lesson. Technology in the classroom promotes active learning and provides the opportunity to incorporate learning by seeing, hearing, and doing. Use of technology also supports reaching and teaching students at a variety of learning abilities.
What are your strategies to improve the literacy skills of your students?
Whether it's reading, writing, or math literacy the strategies I use would fall into what I call helping students ACE learning. I am committed to guiding students in experiencing greater learning success.
Affirmations & Accolades—enlightening students with positive thoughts and rewards.
Confidence & Content—empowering students to realize what they know and what they need to know.
Expectations & Evaluation—equipping students with the standards and guiding them in doing progress checks and goal setting.
Building alliances with the students, families, and the community through encouraging reading, writing, and developing groups brings me joy as I make a difference on this journey of success in learning and life.
Special Note:
Terry Ann Williams-Richard is a Contributing Writer for The Greater Cincinnati African American Shopper's Guide. She is also the author of:
Daily Meditations for Success in the Classroom & Beyond: 40 Days of Rhymes, Reflections, and Resources to Inspire and Motivate Students
Yes, You Can Help Your Child Succeed in Learning and in Life! Parent and Child Journal
It's Still All About Love and Some Other Stuff (a collection of poetry)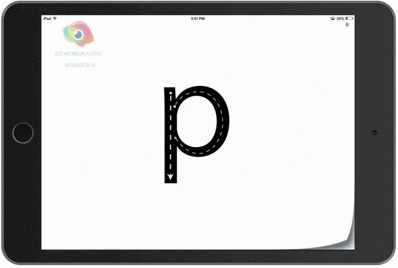 Want a Step-by-Step Easy Path to Learn to Read?
See Words: School lays out the fundamental steps in 14 engaging lessons using proven multi-sensory methods and phonics. Download the suite of apps from the Apple App Store now.