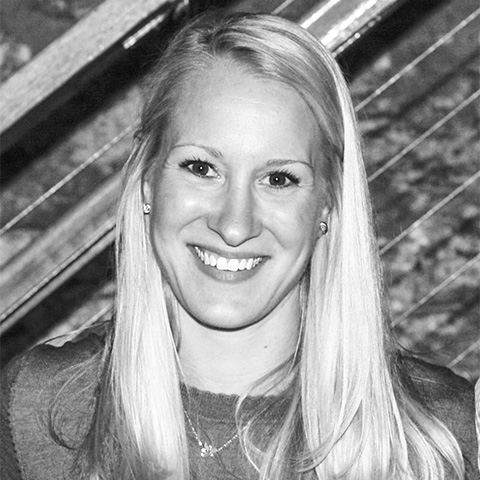 University of Cincinnati – Adjunct Professor
Wordplay – Program Advisory Board Member and Consultant 
Becca Gasiewicz Thiemann is a selfless and supportive educator wearing many hats in the Cincinnati community. She is the owner of Becca's Book Box and Tutoring Services, a business providing literacy support to upwards of 20 kids between the ages of 4 and 15. As part of this, Becca operates @beccasbookbox on Facebook to share research articles, books, and ideas with parents and teachers.
Outside of her business, Becca is an adjunct professor at the University of Cincinnati in the Early and Middle Childhood programs. In this role, she typically teaches Foundations of Reading and Writing, Children's Literature, and Reading through the Middle Grades. Becca continues to be a source of impact by working for Wordplay as well, a non-profit in Northside. With Wordplay, she serves on the Program Advisory Board and acts as the consultant on their after school literacy program at Chase Elementary.
Becca's love of literacy is contagious. Through her enthusiasm and positive attitude, she has built many relationships with her students all in an effort to create personalized learning opportunities.
With her expertise, Becca has motivated and manifested the magic of reading in many children. Continue on to see how she engages with and allows her students to be active participants in their learning.
When did you decide to become involved in education?
Since I was really little I wanted to be a teacher! I taught 2nd grade before witnessing the power of reading in young children and I wanted to study this at the doctoral level. My PhD from the University of Cincinnati is in Literacy with my research focusing on how children learn content through reading and reading motivation.
Why did you choose this field? 
To be honest, I think there is a true magic in watching kids learn how to read! My favorite moment is when their faces light up because they can actually read on their own. The pride they feel is so powerful! 
How do you motivate your students to become active learners?
I motivate students by being enthusiastic and excited about learning! Attitude and enthusiasm are contagious and kids can feel that. I also make lessons around topics that are meaningful to the students and I encourage them to play a role in choosing what they want to learn about. It is easy to teach reading and writing skills if they already buy into the topic.
How do you approach teaching and technology together?
I am typically in a one-on-one tutoring session so I do not use a lot of technology, but I provide parents and teachers with quality resources to support their child's learning. 
What are your strategies to improve the literacy skills of your students?
The key is to build rapport with students. Students want to learn when they have a relationship with you, and they know you genuinely care about them and their education. It is also important to include students as an active participant in their learning. I do this by asking students to choose what topics they want to learn about, ask them what they feel like they are struggling with, and create lessons especially for each student.
Special Note:  Becca's Book Box and Tutoring Services offers convenient in-home tutoring for students of all ages.  Visit their Facebook page.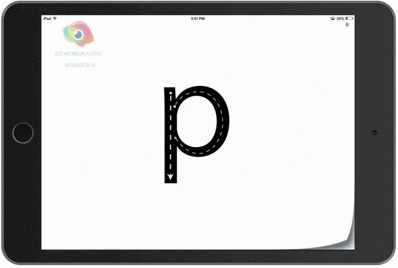 Want a Step-by-Step Easy Path to Learn to Read?
See Words: School lays out the fundamental steps in 14 engaging lessons using proven multi-sensory methods and phonics. Download the suite of apps from the Apple App Store now.